AUBURN ROOFING CONTRACTOR
Roof Pros NW is a trusted and highly recommended local Auburn Roofing Contractor. Roof Pros NW provides a variety of residential and commercial roofing services that the Auburn area needs. When it comes to the quality of roofing services by Roof Pros NW, only the highest-quality roofing materials are used. A roof is meant to last 20 years at a minimum, and you want to make sure your investment is worth the money. Getting a new roof replacement will also help to boost the value of your Auburn, WA property. In return, you get a good return on investment, making roofing one of the smarter home improvement options. New roofing will also provide your home with a better curb appeal.
 Roof Replacements – Roof Installations – Roofing Repairs
Roof Pros NW proudly provides roof replacements, roof installations, and roofing repairs in Auburn, WA. Your roofing may be at the end of its life cycle, and you may not even know it. Allow our trusted roofing team to inspect your roof and provide you with an honest opinion. Safety is our number one concern, and we take every precaution necessary to keep every job site safe. When considering the current state of your roof, here are a few things to look for:
Broken, missing, or torn roof shingling
Thick layers of moss or mold
Shingles that appear "cupped" or "curled"
Shingles that have lost their granule coating
A general old or worn look to your roofing
If any of these apply to your current Auburn roofing, it might be a good time to have a Roof Pro NW professional roofer come and safely inspect your roof to determine what the best course of action is. Depending on what roofing material was used for your previous roofing, we will want to consider any benefits in other roofing material options during a roof inspection. If it has been 20 or more years since the last roof replacement, it is probably time to consider getting another.
Pacific Northwest weather can be cruel to your Auburn roof and it is always a good idea to consult with a professional roofing company as soon as you suspect you may need new roofing. If you are already past that stage and you already decided a roof replacement is needed, we are ready to provide you with a no-obligation free quote for your Auburn roofing needs. We can provide expert roofers experienced with almost any type of roofing system you need. We offer Cedar Shingle roofs, Composition Shingle roofs, Metal Roofing, and Flat Roofing Systems. There is a good chance your current roof is not under warranty, which means repair could come straight out of your pocket. Roof Pros NW provides roof warranties that will give peace of mind regarding your roofing investment. Getting a new roof has never been this easy, and we are immensely proud of our customer service record to all of our Auburn, WA customers!
Our services do not stop there. If your current roof does not require a new roof install or replacement, we also provide fast and expert roof repairs. As stated earlier, our Pacific Northwest weather can be cruel and even the best quality roofing jobs will need roof repairs over time. Your roofing is the first line of defense versus mother nature, so it does not come as a surprise that roof repairs might be necessary down the line. If you suspect that your roofing needs repair, make sure to contact us immediately to avoid any further structural damage, including the foundation, walls, roof, and load-bearing walls. Waiting for a repair could possibly worsen the structural integrity of your roof and home depending on how severe it is.
CALL THE AUBURN ROOFING EXPERTS
206-319-7096
No matter how complex the job is, Roof Pros NW is willing to work hard to provide the absolute best in Auburn roofing services. From a simple patch repair to a full-blown roof replacement. Contact Auburn's most trusted roofers today!
Check Our Roofing Reviews
Mr. Zetino delivered the service as promised. Great looking gutters and timely installed. The installers worked efficiently and did an excellent job. I couldn't be more pleased. I highly recommend Roof Pros!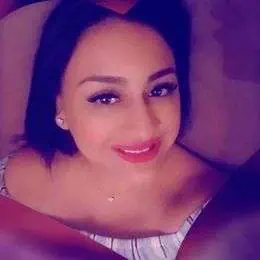 Roof Pros removed the old roof and installed a new roof on my duplex. They did an excellent job and completed the job in one day. They cleaned up the area around the duplex and did not leave a trace. I highly recommend Roof Pros.
We were impressed with the professionalism of Roof Pros from the very beginning. We got 7 different quotes and their pricing was very competitive. Edwin was very helpful in working around our painter's needs too. Would highly recommend.
I'm very happy with the results of our new roof and gutters. Edwin and his crew did a great job replacing all the rotten wood and putting a new roof on. I definitely recommend Roof Pros to replace a roof or do roofing work.
WE'RE COMMITTED TO PROTECTING YOUR ROOF