Bellevue Roofing Contractor – Roof Pros NW Providing Eastside Roofing Services
ROOF REPAIR – ROOF INSTALLATION – ROOF REPLACEMENTS
Cedar Shingle Roofing
Just like any roofing material, a cedar shingle roof has advantages and disadvantages. However, Bellevue homeowners that opt for a cedar shingle roof feel that the pros far outweigh any cons.
This type of roof offers an energy efficiency not seen in other types of roofing materials. It acts as a natural insulator, and a cedar shingle roof can improve the efficiency of HVAC systems at two times the rate of asphalt shingles. This allows homeowners opting for cedar shingle roofing to heat and cool their homes more efficiently and save on utility bills.
Another advantage of a cedar shingle roof is the beauty of the shingles. Cedar shingles add an organic and natural element to the home's roofing, and the shingles age majestically turning a silvery gray color as the years go by. As a roofing material, cedar shingles are quite long-lasting, and they are resistant to severe weather such as wind from hurricanes, hail, snow, and torrential downpours.
Cedar shingles do require regular maintenance, however. Without regular care, they are prone to growing a layer of moss, mildew, or mold. There are preservatives that can be added to the cedar shingles to lessen the effects of this natural process.
Cedar Shingles can be a less budget-friendly option, but with their durability and long lifespan, the cost is usually considered to be worth it. If you are considering a cedar shingle roof, contact Roof Pros NW, a leading Bellevue roofing contractor, who can share with you everything you need to know about cedar shingle roofs.
Metal Roofing
Metal roofing is a popular roofing material in Bellevue and across Puget Sound. You can see many Bellevue area homes with the standing seam style of a metal roof. Bellevue homeowners appreciate the longevity of this durable material. In fact, a high-quality metal roof can easily last over 50 years.
If properly installed, a metal roof will not corrode, crack, or rust. Plus, it can be quite impact-resistant and withstand wind gusts over 100 miles per hour. Your Bellevue home is better capable of surviving sparks from wildfires or being struck by lightning when choosing to install metal roofing.
Due to the fact that metal roofs reflect solar heat, metal roofing is considered an excellent choice for homeowners wishing to install an energy-efficient roof. Bouncing back of the solar heat can substantially lower your energy usage when cooling your Bellevue home or business in the summer months.
Another factor for those that are looking for an environmentally sound roofing material worth considering, is the recyclability of metal roofs. A new install can be made from recycled materials, and when it is replaced, the old materials can be recycled as well.
Heavy rainstorms can be a little noisier on a metal roof than on some of the other options. However, many people enjoy the pitter-patter of raindrops.
If you're ready to protect your home for years to come with a long-lasting metal roof, contact your local Bellevue roofing contractor, Roof Pros NW today.
Composition Shingles
Composition shingles are a very common type of roofing material and are found on more than half of the homes in the Bellevue, Seattle area. They are also considered a budget-friendly option. Created from a fiberglass layer surrounded by asphalt and minerals, composition shingles are embedded with granules.
The three-tab style is the most common and the least expensive option when it comes to composition shingles. However, there are other styles, textures, and shapes available. Homeowners can choose from a selection of colors to best suit the décor and architectural style of the home. Ask the Bellevue roofing experts at Roof Pros NW for more information about metal roofing systems.
Composite shingles are a fairly long-lasting option, and they can be flame resistant which can protect your home from catching fire.
A well-installed composite shingle roof can help insulate the home and decrease energy bills. Plus, they shield the interior from UV rays.
If a portion of a roof made from composition shingles is damaged, it can be repaired without having to consider entire roof replacement. Individual composition shingles can be replaced if needed. The shingles are resistant to moss growth and mold growth. While mold and moss don't structurally damage the composition shingles, it does cause the roof to look unsightly and unkempt and routine roof cleaning is recommended.
Local roofing contractor, Roof Pros NW, can help you get your new composite roof installed in Bellevue and the surrounding areas.
Flat Roofing Systems
A flat roofing system usually consists of two layers, the top-coat, and the underlayer. This style of roof is often seen in commercial buildings or outbuildings. However, flat roofing can also be used on residential homes. Homes that are created in a modern or futuristic style will often have flat roofing systems.
Many people opt for a flat roofing system because it is such a cost-effective option. The materials used to create this style of a roof are generally inexpensive. Plus, installation is usually more affordable as well because it is a less risk-involved install. Ask the local Bellevue roofing experts at Roof Pros NW for more information about a flat roofing system for your Bellevue home or business.
Flat roofing systems can usually be installed rather quickly and with greater ease. Plus, if a property owner wants to add things later on, such as solar panels or satellites, it is very easy to do so.
One of the biggest advantages of a flat roof is the extra space that it provides on a piece of property. The roof can be the ideal spot for placing HVAC units. Plus, it can be designed as an extra living space.
Many multi-family apartment buildings will use a flat roofing system as a place to add a terrace, outdoor lounge, or a BBQ area. Some even add gardens or pigeon coops to their roofs!
Whether you need residential or commercial roofing installed, contact your local roofer for more information about flat roofing.
Gutter Replacement
When you work with Roof Pros NW, you can rest assured that you are working with licensed gutter professionals that are knowledgeable in gutter replacement. The Roof Pros gutter contractor will get your gutter in place correctly the first time as customer satisfaction is our number one goal on all of our jobs.
Our gutter selection includes a wide variety of colors, materials, and styles to choose from–including classic copper gutters. The copper gutters add such an elegant touch to any home, and they age to a beautiful green patina over time.
Roof Pros NW's licensed gutter professionals are up to date on all of the city permit requirements for installing gutters, and they have a good understanding of the guidelines set forth by the various homeowner's associations in the various neighborhoods of the city. You can use this expertise when choosing which gutter will be the most appropriate for your home.
 Bellevue's Near-Me Roofer – ROOF PROS NW
LEADING PUGET SOUND ROOFING CONTRACTOR
We continue to serve the residential and commercial roofing needs in Bellevue, Redmond, Kirkland, North Bend, Kent, Auburn, and the surrounding Central Puget Sound areas. Roofing since 2010.
206-319-7096
Check Our Roofing Reviews
Mr. Zetino delivered the service as promised. Great looking gutters and timely installed. The installers worked efficiently and did an excellent job. I couldn't be more pleased. I highly recommend Roof Pros!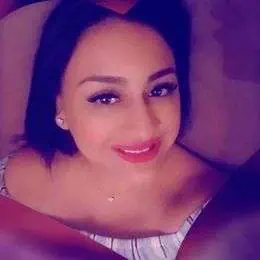 Roof Pros removed the old roof and installed a new roof on my duplex. They did an excellent job and completed the job in one day. They cleaned up the area around the duplex and did not leave a trace. I highly recommend Roof Pros.
We were impressed with the professionalism of Roof Pros from the very beginning. We got 7 different quotes and their pricing was very competitive. Edwin was very helpful in working around our painter's needs too. Would highly recommend.
I'm very happy with the results of our new roof and gutters. Edwin and his crew did a great job replacing all the rotten wood and putting a new roof on. I definitely recommend Roof Pros to replace a roof or do roofing work.
WE'RE COMMITTED TO PROTECTING YOUR ROOF