Kent Roofing Contractor – Roof Pros NW
Kent Roofing Contractor Roof Pros NW knows one of the most overlooked roofing tasks by Kent businesses and homeowners is roof maintenance. Whether this means getting a roof inspection or scheduling routine annual roof maintenance, Roof Pros NW is proud to offer all the roofing services you will ever need. For over 17 years, we have been a central Puget Sound roofing contractor, serving the roofing needs for commercial and residential Kent roofing projects. As a dedicated Kent roofing contractor, Roof Pros NW wants every Kent roofing customer to feel like they chose the best roofing investment. A roof is supposed to offer years of protection against the harsh weather associated with the Puget Sound area. In addition to roof replacements, roof repairs, and other related roofing services, we also offer rain gutter replacement services and installation.
Unsure of your roof's current condition? Not sure when your existing roof was installed? We can help!
A Roof Pros NW roofing professional can provide you with an on-site roof inspection and free estimate for most any roofing service you may need. Including roof repairs and roof replacements. Call us and schedule a professional Roof Pros NW roofer to come and inspect your Kent commercial or residential roof today.
The weather of the Pacific Northwest can put a lot of wear and tear on your home. We are happy to offer four different types of roofs that are great options for Kent Washington homes and businesses. Our roofing contractors are considered "roofing experts" and can install any of the following types of roofs:
– Cedar Shingles: Cedar shingles are classic and a well-known residential roofing type used in the pacific northwest. With an abundance of lumber in the region, especially from Canada, Cedar roofing was always a common sight to see. An easy way for homeowners to increase the value of their homes is to install a new cedar roof. This will improve the overall aesthetic of your home but will require more maintenance. Cedar shingles are more vulnerable to things such as mold, moss, and mildew. Fortunately, there are products to help fight against these problems that our roofing team will provide for you.
– Composition shingles: Commonly known as asphalt shingling, this proves to be another one of the pacific northwest's most popular residential roofing options for a good reason. They can stand up to any kind of brutal weather, including rain, wind, snow, and hail. The material used is more porous and can be more vulnerable to mildew and mold but still provides a great defense against pacific northwest weather.
– Metal Roofing: The pacific northwest is famous for the rainfall we get. As a highly waterproof option, metal roofing is a popular commercial or residential roofing option. Depending on the manufacturer of your metal roof, you can confidently know it will last you at least 50 years. Strong and durable against wind, hail, and is an excellent defense against lightning strikes.
– Flat Roofing Systems: An easy and budget-friendly roofing option we provide is flat roofing systems. Flat roofing allows our team to inspect, install, or repair easier and quicker. Not only does this save you time and money, but it will enable us to do a safer and more efficient job. As a popular commercial option, flat roofing can be considered for residential homes to provide more room on the top floor. Traditional slope-styled roofs will have more limited space in the attic.
If you ever run into an emergency, our team is willing to come out and assist as soon as we can. From a fallen tree to a simple roof leak, it's crucial to fix these problems as quickly as possible. Any complications to your roof could weaken the structural integrity of your home, making it dangerous to live in. A leak cannot only do this to your roof, but it will also accelerate mold growth in your attic or top floor. This can prove to be a health risk to your family or occupants of the building. We take emergencies seriously, and we want to assure you that we will be there if it ever occurs to your Kent commercial or residential building.
As a Kent roofing contractor, we are ready to help you out with any roofing needs. Contact us today if are interested in any of the following for your building:
– Roofing contractor services
Inspection with a free estimate
Installation and roof replacements
Roof repair
Waterproofing
– Gutter services
– Emergency repairs
Building trust in your roofer is crucial. A new roof for your Kent home or business should be relieving, not stressful. While it is a significant investment, we want to be as transparent as possible in where your money goes. That can start with showing off the materials we use in our roofing installations and repairs. Our roofers use the highest quality roofing materials available. This list includes but is not limited to:
– Gaf Roofing
– Nu-Ray Metals
– Pabco Roofing Products
– Eagle Roofing Products
– ASC Roofing Products
– KM Coatings MFG
– Champion Metal of Washington
– Weather Bond Roofing Systems
Roof Pros NW prides itself on its hard work and craftsmanship. We take zero shortcuts and recognize how important a roof investment is for any Kent commercial or residential building. We have built a well-knit roofing community that allows us to have the best relationships with our clients and customers. Whether your roof has reached its max performance, needs a simple patch repair, or needs to be inspected by an expert, you need to search no further and contact the Kent roofing experts at Roof Pros NW.
Check Our Roofing Reviews
Mr. Zetino delivered the service as promised. Great looking gutters and timely installed. The installers worked efficiently and did an excellent job. I couldn't be more pleased. I highly recommend Roof Pros!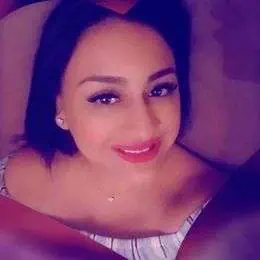 Roof Pros removed the old roof and installed a new roof on my duplex. They did an excellent job and completed the job in one day. They cleaned up the area around the duplex and did not leave a trace. I highly recommend Roof Pros.
We were impressed with the professionalism of Roof Pros from the very beginning. We got 7 different quotes and their pricing was very competitive. Edwin was very helpful in working around our painter's needs too. Would highly recommend.
I'm very happy with the results of our new roof and gutters. Edwin and his crew did a great job replacing all the rotten wood and putting a new roof on. I definitely recommend Roof Pros to replace a roof or do roofing work.
WE'RE COMMITTED TO PROTECTING YOUR ROOF