Kirkland Roofing Contractor
Roof Pros NW is a Kirkland roofing contractor that provides residential and commercial roofing services to properties located in Kirkland, WA. We are a reputable roofing company that remains the top choice for roof maintenance and installation in the area. More than any other Kirkland roofer, we have an outstanding reputation for professionalism, quality craftsmanship, and warranty protection. We know that nothing brings you peace of mind like a job well done, and we work with you every step of the way to make your new roof project a success. When you realize that your roofing system must be repaired and the expenses involved in it are too scary to contemplate, you need a roofing company you can trust to make the process as easy and hassle-free as possible.
"The quality of your roofing project starts with the quality of your roofer" is the philosophy of our company. Our roofing contractors are people trusted and respected in the community. By overseeing the roofing project all the way through to the final installation and clean-up, we ensure that the job is done right and that your new roof looks fantastic for years to come. There are many aspects of your Kirkland home to keep maintained, and your roof should definitely not be forgotten. Something that every Kirkland home needs at some point is a roof replacement and roofing maintenance. Most Puget Sound Roofs will last anywhere from 30 to 70 years, so it's crucial to get the best quality roofing job done. Roofing can often be an area of homeownership that is commonly overlooked.
Our roofers use only the highest-quality roofing materials because we know when it comes to your home's roof, you don't want cheap work done. It's our utmost priority to make sure you have the trust of our roofing contractor team. Your roofing is the first line of defense against the elements and one of the most critical aspects of your Kirkland home. We work with the best manufacturers and distributors because we want you to get only the best quality products on your roofing. The roofing services we offer in Kirkland include:
Roof Inspections
Roof Installation
Roof Repair
Waterproofing
Gutter Installation
Emergency Leak Repair
Our Kirkland roofers are ready to assist with any of your needs. We can install and/or repair the following types of roofs for your Kirkland home:
Cedar Shingles: Cedar shingles are a strong and durable option. They bring better air circulation within the home and are known to mature exceptionally well to a silver-grey color. Something to keep in mind with cedar shingles is that constant exposure to wetting will cause them to rot. More maintenance than usual will be needed to keep cedar shingle roofing in pristine condition.
Metal Roofing: Our longest-lasting and most durable option is metal roofing. Metal roofings built with high-quality materials have been known to last up to 70 years. In addition to this, they can take harder impacts from tree branches and won't catch on fire when struck by lightning.
Composition Shingles: Composition shingles prove to be a popular budget roofing material. We offer many different designs in order to match the architectural design of your Kirkland home. When it comes to repairs and maintenance, composition shingle roofing allows us to repair patches instead of performing a full roof replacement.
Flat Roofing Systems: Another budget option we provide, flat roofing, is more popular for commercial buildings. Some modern homes can pop out and look striking with a beautifully done flat roof. Flat roofing also provides more space in the attic or top-level floor in the building they are installed on and allows a safer inspection from our roofing contractors.
In addition to these roofing options, we also provide home improvement options such as:
Gutter Replacement: Our professionally licensed team is qualified to get up on your Kirkland home and install new gutters. We are aware of the local HOA regulations and are aware of what is allowed and not allowed in your local neighborhood.
Being a Kirkland homeowner can be stressful, especially when unforeseen circumstances occur. We want you to know that our team is willing and committed to fixing any emergency roof leaks. As soon as you see your ceiling leaking, make sure to call Roof Pros NW to handle it. Our roofing contractors will then take it from there to help you find the best course of action, which may include our premier roof waterproofing treatment. More severe roofing issues could lead to an entire roof replacement. We got you covered no matter what your roofing need.
In addition to this, we also perform a multitude of other roof repair services. Thunderstorms and the Pacific Northwest weather have taken a great toll on your Kirkland home and sometimes can damage it. From hail to thunderstorms to fallen trees and branches, even the best quality job will need a roof repair at some point if enough damage has been done. It is essential to call our reliable and trusted roofing contractors as soon as you discover damage, as this could compromise the structural integrity of your Kirkland home.
Check Our Roofing Reviews
Mr. Zetino delivered the service as promised. Great looking gutters and timely installed. The installers worked efficiently and did an excellent job. I couldn't be more pleased. I highly recommend Roof Pros!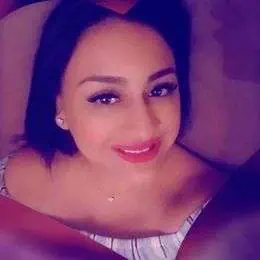 Roof Pros removed the old roof and installed a new roof on my duplex. They did an excellent job and completed the job in one day. They cleaned up the area around the duplex and did not leave a trace. I highly recommend Roof Pros.
We were impressed with the professionalism of Roof Pros from the very beginning. We got 7 different quotes and their pricing was very competitive. Edwin was very helpful in working around our painter's needs too. Would highly recommend.
I'm very happy with the results of our new roof and gutters. Edwin and his crew did a great job replacing all the rotten wood and putting a new roof on. I definitely recommend Roof Pros to replace a roof or do roofing work.
WE'RE COMMITTED TO PROTECTING YOUR ROOF