North Bend Roofing – Roof Repair and New Roof Installation
Having a
quality roofing
job is essential, and if you are searching for a
roofing contractor in North Bend
, you'll be happy to know that one of Puget Sounds leading roofers,
Roof Pros NW
, offers its roofing services to the greater
North Bend, WA
area. If you require
new roofing, roof repair, or roof replacement
for your current North Bend home or commercial property, look no further. Our team of professionals at Roof Pros NW is ready to help you achieve the optimal functionality your roof is designed for.
Roof Pros NW knows that a roofing job takes a significant investment and will use only the highest-quality roofing materials for your new roof or roof repair. We want to make sure you get your money's worth when choosing a Roof Pros NW roofing service. Every roof is unique and requires a different approach depending on the location and needs of the roof.
The following is a list of roofs and roofing materials that we are expertly available to install or repair for your North Bend home or commercial property:
1. Our specialization comes in Metal Roofing, a simple roof type that comes with many pros. It can stand up to high winds, is the preferred defense against lightning strikes, and can last for 40 to 70 years. A popular option for both homes and commercial buildings.
2. Composition Shingles, also known as Asphalt Shingles, are a great choice and easy on the budget for any home or building in the North Bend area. This most popular roofing option comes in multiple colors and is expected to last 20 to 40 years. Shingles provide a distinct benefit of allowing patches to be repaired instead of an entire roof replacement. Composition shingles, in particular, are fire-resistant and prevent the growth of moss and mold when installed properly.
3. Cedar Shingles, also known as Wood Shingles, are a beautiful and less common type of roofing that we can provide for your home. Although more expensive than Composition Shingles, Wood Shingles include the same roofing durability and adds a unique and timeless style to your North Bend home or commercial property. Cedar Shingles can complement a multitude of home architectural styles and make your roof stand out.
4. Flat Roofing Systems is another simple and popular choice for commercial area buildings and some residential buildings. Flat roofs are another excellent budget option, as their installation and maintenance are quicker and easier. Flat roofing allows our team of professionals to safely install, inspect, and repair them, saving you both time and money. Another advantage of flat roofs over sloped roofs is maximizing the top floor space in a building or an attic in a residential home.
If a gutter replacement sounds like something your North Bend home or commercial property needs, we are pleased to offer new gutter installation. Taking into consideration all HOA guidelines and city requirements, we will help you get the gutter you want and need. Styles, colors, and materials are something we have a large variety of, such as the classic copper gutters seen on many American homes! A new roof, and new gutter installation are sure to make your visitors and neighbors turn heads.
Our team is willing to go the extra mile to ensure you are satisfied with your roofing. Our list of roofing services includes, but is not limited to:
Roof Inspection
Roof Repair
Roof Installations & Replacement
Waterproofing
Emergency Leak Repair
The Pacific Northwest and the greater North Bend area are known not only for their beautiful nature but its rain and unpredictable weather. We know that at any moment, homeowners could face a fallen tree, high-speed winds, or more. It is crucial to get a reliable North Bend roofing company to send out a professional roofer as soon as possible to assess the situation. The sooner you can repair your roofing, the better chance you have at preventing unnecessary structural damage to your home. Making sure to keep you and others safe and free from potential injury is a priority of ours. Our roofers are professionally trained and will take every safety precaution to inspect, repair, or install any roofing.
The roof is one of the first lines of defense from harsh weather. Investing in a quality roofing job will give you the ease of mind knowing you can stand up to everything nature throws at your home. Once you have Roof Pros NW certified roofing, you will love knowing you do not have to stress about a new roof for years to come. A new roof is also known to help lower premium insurance costs, saving you even more money in the long run!
If your North Bend home or commercial property is due for a remodel or you are preparing to sell, a new roof replacement is a perfect project to assist in that. New roofing paired with new gutters shows buyers that you have been keeping up with your homeowner's maintenance. A welcoming curb-appeal is something buyers will latch onto, as first impressions mean a lot in real estate. Roof Pros NW is willing to prepare and make your home look incredible for any upcoming sale you want to make.
We invite you to consider Roof Pros NW for any roofing project! Our team wants to provide North Bend with the best quality, longest-lasting roofing at the most affordable price. Using only the highest-quality roofing materials assures you that our work is a worthwhile investment. All too often do you hear stories about dishonest roofing jobs, and we want to warn you to do the proper research for any roofing contractor you choose. No matter what kind of job you have in mind, we are ready to get out there and provide the highest quality roofing job!
Check Our Roofing Reviews
Mr. Zetino delivered the service as promised. Great looking gutters and timely installed. The installers worked efficiently and did an excellent job. I couldn't be more pleased. I highly recommend Roof Pros!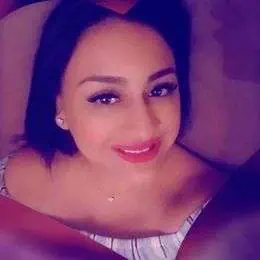 Roof Pros removed the old roof and installed a new roof on my duplex. They did an excellent job and completed the job in one day. They cleaned up the area around the duplex and did not leave a trace. I highly recommend Roof Pros.
We were impressed with the professionalism of Roof Pros from the very beginning. We got 7 different quotes and their pricing was very competitive. Edwin was very helpful in working around our painter's needs too. Would highly recommend.
I'm very happy with the results of our new roof and gutters. Edwin and his crew did a great job replacing all the rotten wood and putting a new roof on. I definitely recommend Roof Pros to replace a roof or do roofing work.
WE'RE COMMITTED TO PROTECTING YOUR ROOF