Redmond Roofing since 2010. Roof Pros NW is a local provider of quality roofing services, new roof installations, roof replacements, roof repairs, roofing maintenance and inspections, and more.. Our professional Redmond roofers also provide the areas top customer satisfaction and, for both residential roofing and the commercial roofing sectors in Redmond, WA, Roof Pros NW is ready to solve any type of roofing issue, no matter how big or how small. While each roof proposes its own individual roofing challenges, we are experienced and come prepared to meet most any roofing task head-on. Home and business owners in Redmond can expect to be treated honestly and fairly from the initial roof inspection to the final finished roof project. Roof Pros NW prides itself by providing the best quality roofing services in Redmond, Washington. We are committed to our Redmond neighbors and are ready to provide the needed roofing services needed in a timely manner that will meet or exceeds customer expectations.
Redmond Roofers prepared to meet most any roofing task head-on. Quality roofing materials right down to the roofing shingle.
Cedar Shingles
A cedar shingle roof is an energy-efficient option that is both durable and exceptionally beautiful. Cedar shingles, sometimes called shakes, are attractive shingles that age elegantly into a silvery gray color, and they are fairly long-lasting. In fact, a cedar shingle roof may have more than ten extra years of life over an asphalt shingle. Another benefit of cedar is durability, as cedar shingles are able to withstand mild hurricanes, heavy rains, hail, and severe snowstorms. This organic roofing material provides natural insulation, which can help Redmond homeowners and Redmond businesses save on energy bills. Cedar shingles do require regular maintenance to prevent the growth of mold, moss, and mildew, but the benefits will far outweigh this extra level of care for many Redmond roofs. If you are interested in learning more about cedar shingles, contact your local Redmond roofing contractors at Roof Pros NW today.
Metal Roofing
A metal roof is often a good choice for Redmond homeowners and select commercial property owners because it is a long-lasting roofing material. Good-quality metal roofing is documented to last up to 70 years and is a highly durable roofing option. It doesn't corrode or crack and can also be impact-resistant. Metal roofs can sustain up to 140 miles per hour wind gusts, and metal roofs do not burn or ignite when struck by lightning. You will see the standing seam metal roofing style on many homes in the Northwest. Metal roofing is a good option for those looking to be more energy efficient as it reflects solar heat and can lower cooling costs substantially. They can also be made from recyclable content. Plus, when the roof life is complete, it can be recycled again, making it a more environmentally conscious choice. Metal roofing may not be the choice for every Redmond home as it can be a little noisy during rainstorms, and it can be a little costlier than some of the other roof options. Yet, it is an excellent choice for many, both new roof construction and roof replacements. If you are interested in learning more about metal roofing, contact Roof Pros NW, your local Redmond roofing contractor, today.
Composition Shingles
The most common roof type, composition shingles are friendly on the budget and come in a multitude of colors. The construction of the shingle can range from the traditional three-tab style to elaborate designs created to match different architectural styles. Composition shingles are of better quality than a typical asphalt shingle, and they are made from either fiberglass or organic base material. Shingles are easy to replace, which means certain areas can be patched when needed instead of replacing the entire roof. They are long-lasting, and they can be flame resistant. Many homeowners with composition shingles report decreased energy bills. Plus, this type of shingle is resistant to mold and moss growth. If you are interested in learning more about composition shingles, contact your local Redmond roofing contractors at Roof Pros NW today.
Flat Roofing Systems
Installing a flat roofing system is often cost-effective due to the materials and labor costs, and a flat roof is usually substantially less than other traditional roof styles. A flat roof also gives extra space for installing air conditioning units or creating outdoor relaxation areas. A flat roofing system also creates more space in the uppermost floor or attic area. The space that would generally be lost to a sloping roof is restored with a flat roof. Plus, this style of roof is easier to inspect without as much risk of falling. It is more common to see a flat roof on a commercial building than it is for a residential building, but they can be installed for either. Some modern-style homes look quite elegant with a flat roofing system. If you are interested in learning more about flat roofing systems, contact your local Redmond roofing contractors at Roof Pros NW today.
Redmond Roofing Services by Roof Pros NW
While roofing builds and roof replacements are our more popular services, we can also offer our expertise in roof repair, maintenance, and roof inspections.
If you have a roof that is in need of repair, our experienced local Redmond roofers are ready to help. We are happy to work on an emergency basis such as to repair sudden roof leaks. It is important to get a roofing contractor on site right away if you notice a water spot on the ceiling, see water dripping, or notice water pooling on the floor. Roof Pros NW can also help repair a roof after it has sustained storm damage.
Things like high winds, hail, and falling tree limbs can cause plenty of damage to your roof, and it should be assessed right away to prevent any injuries or structural damage to your home. Gutter Replacement: At Roof Pros NW, we have licensed professionals that are experts in gutter replacement. They know how to get the job done correctly the first time! We can offer our customers many different styles and colors of gutters, including beautiful copper gutters. Our gutter pros are knowledgeable and up to date on all of the city permit requirements, and they have a good working knowledge of the various homeowner's association guidelines in various neighborhoods.
Roof Pros NW
Central Puget Sound Roofing Contractor
$150*
Roofing Evaluation.
*One coupon per invoice – Valid until 2024.
Roof Pros NW
Central Puget Sound Roofing Contractor!
$25 OFF*
Gutter Replacement.
*One coupon per invoice – Valid until 2024.
Call Roof Pros NW Today!
(206) 319-7096
Our Redmond roofers are ready to help you with all of your roofing needs. It doesn't matter which type of roof you want to add to your home. Whether it is cedar shingles, metal roofing, composition shingles, or flat roofing systems, Roof Pros NW is there for you. Get the top-quality roofing services you deserve.
Roof Pros NW is happy to provide our Redmond neighbors with roof installations, roof repairs, waterproofing, roof inspections, gutter installation, and emergency "roof leak" repair. No matter what type of roofing, Roof Pros NW is the Redmond roofing contractor you can trust. Redmond businesses and homeowners can choose Roof Pros NW with peace of mind knowing that we are ready to solve your roofing problem.
Roof Pros NW
Central Puget Sound Roofing Contractor!
$75 OFF*
Your next Roof Repair.
*One coupon per invoice – Valid until 2024.
Roof Pros NW
Central Puget Sound Roofing Contractor!
$500 OFF*
Your next complete Roof Replacement.
*One coupon per invoice – Valid until 2024.
Check Our Roofing Reviews
Mr. Zetino delivered the service as promised. Great looking gutters and timely installed. The installers worked efficiently and did an excellent job. I couldn't be more pleased. I highly recommend Roof Pros! NW!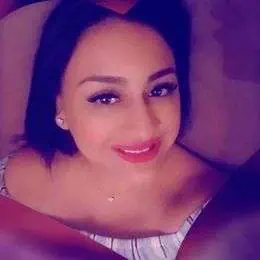 Roof Pros removed the old roof and installed a new roof on my duplex. They did an excellent job and completed the job in one day. They cleaned up the area around the duplex and did not leave a trace. I highly recommend Roof Pros NW.
We were impressed with the professionalism of Roof Pros NW from the very beginning. We got 7 different quotes and their pricing was very competitive. Edwin was very helpful in working around our painter's needs too. Would highly recommend it.
I'm very happy with the results of our new roof and gutters. Edwin and his crew did a great job replacing all the rotten wood and putting a new roof on. I definitely recommend Roof Pros NW to replace a roof or do roofing work.
WE'RE COMMITTED TO BETTER "Redmond Roofing".