Seattle Roofing Contractor – Roof Pros NW
Seattle is a city known for its rainy and gray skies. That means that roofs can be exposed to all kinds of Seattle's unique weather conditions, which can lead to leaks and other problems. The only way to make sure that your roof is always in good condition is by hiring a professional roofer who will make sure that it is properly inspected on a regular basis. Roofs are a vital part of any building as they provide protection from the elements, and as such, they need to be kept in good condition. Roof Pros NW is the professionals you can trust who specialize in installing and repairing roofs that you need for your Seattle home.
When it comes to roof construction and repair, there are a lot of things that can go wrong. It is not always easy to tell when something is wrong with your roof until it starts leaking or otherwise is damaged. In some cases, you may notice that the shingles are cracked or missing. Other times, you may see that the entire roof appears to be in disrepair. No matter the reason for damage, it is important to have a professional assessment of your roof before any repairs are made. If you do not, you could wind up spending more money than necessary in the long run on repair work. When it comes to Roof Pros NW, we check out on all the factors to consider when looking for a Seattle roofing contractor. We have experience with roofs of all types, including flat roofs and sloped roofs. We also have the licenses and insurance necessary to get the job done right. When it comes to materials, we use quality products from reputable manufacturers that stand the test of time.
A bad roof can not only cost you a lot of money but also increase your energy bills and put you at risk for water damage. If you're looking to add value to your property, a well-maintained roof can help establish that value, especially if the roof is made of quality materials like metal or composite. Alternatively, you could opt for a more affordable option like shingles or tiles. Whatever you choose, be sure to get an inspection before buying to make sure it's structurally sound. Roofing is an important investment that can play an important role in your home's value. Be sure to choose the right material for your home and take care of it so it lasts for years to come.
Check Our Roofing Reviews
Mr. Zetino delivered the service as promised. Great looking gutters and timely installed. The installers worked efficiently and did an excellent job. I couldn't be more pleased. I highly recommend Roof Pros!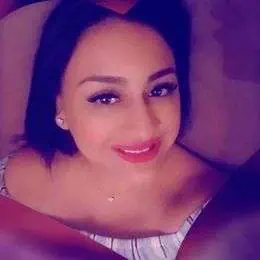 Roof Pros removed the old roof and installed a new roof on my duplex. They did an excellent job and completed the job in one day. They cleaned up the area around the duplex and did not leave a trace. I highly recommend Roof Pros.
We were impressed with the professionalism of Roof Pros from the very beginning. We got 7 different quotes and their pricing was very competitive. Edwin was very helpful in working around our painter's needs too. Would highly recommend.
I'm very happy with the results of our new roof and gutters. Edwin and his crew did a great job replacing all the rotten wood and putting a new roof on. I definitely recommend Roof Pros to replace a roof or do roofing work.
WE'RE COMMITTED TO PROTECTING YOUR ROOF