Roofing Services We Do For You.
Wood shingles, also known as shakes, have a checkered past. Depending on who you ask, these unique roof shingles come with their fair share of risks, but they bring many benefits as well. Due to the costly nature of roof repair and replacement, some Auburn, Bellevue, and other Eastside homeowners don't want to risk installing a roofing material they haven't used before.
We specialize in Metal roofing systems. One of the most popular metal styles installed in the Northwest is the standing seam roofing style. Its durability and look make it a great choice for homeowners in Washington State.
Composition shingles are comprised of a fiberglass or organic base material, a waterproofing binder (asphalt), minerals, and a protective layer of granules. The extent of roof shingle weathering varies, in part according to the grade of shingles, slope direction, and attic space ventilation. Poor attic ventilation will greatly reduce the service life of roofing shingles.
There are over 20 different types of flat roofing materials and hundreds of brands to choose from – but which flat roof is right for you? It is a difficult question but will try to help you choose the best combination of the most economical, longest-lasting flat roof, with as little maintenance as possible.
Roof Pros NW Service will provide you with an honest on-site inspection and true estimate on your window needs. We provide complete, fast window service, and offer the highest quality product and a lifetime warranty on our vinyl windows.
Our gutter experts are licensed professionals who get the job done right the first time. We're up to date on homeowners association guidelines and city permit requirements. And, we've got a wide variety of colors, materials, and styles to choose from — including classic copper gutters.
Check Our Roofing Reviews
Mr. Zetino delivered the service as promised. Great looking gutters and timely installed. The installers worked efficiently and did an excellent job. I couldn't be more pleased. I highly recommend Roof Pros!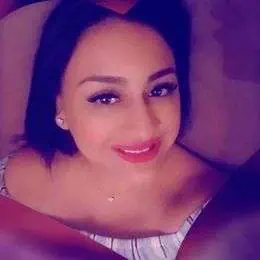 Roof Pros removed the old roof and installed a new roof on my duplex. They did an excellent job and completed the job in one day. They cleaned up the area around the duplex and did not leave a trace. I highly recommend Roof Pros.
We were impressed with the professionalism of Roof Pros from the very beginning. We got 7 different quotes and their pricing was very competitive. Edwin was very helpful in working around our painter's needs too. Would highly recommend.
I'm very happy with the results of our new roof and gutters. Edwin and his crew did a great job replacing all the rotten wood and putting a new roof on. I definitely recommend Roof Pros to replace a roof or do roofing work.
Industry Leaders in Roofing Services
At Roof Pros NW, our reputation has been established in the Central Puget Sound with over 17 years of roof installations. It's important to consider all factors when choosing a roofing contractor for your home. Your choice of the roofing company should consider things like reading customer reviews, checking to make sure that the roofers licensing and insurance are current, as well as other considerations like the roofing contractors' professional ratings. You can trust Roof Pros NW, and we hope you will consider our many roofing reviews and testimonials.
WE'RE COMMITTED TO PROTECTING YOUR ROOF